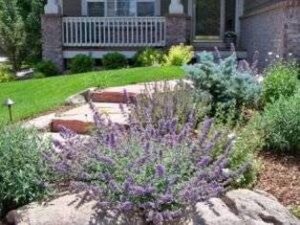 Be careful not to jump the gun!
In the last blog we spoke about the notorious spring snows that we have in Colorado. In the last week we have had 2 large snow storms with precipitation totals in the inches. While the snow can help with our fertilization, it can kill our perennials. You may want to leave them in the containers until you are sure that the weather will be cooperative, moving them in and out of doors in the morning and eve. This way you can enjoy them without wasting your hard earned cash.
On another note, it also makes a difference where you purchase said perennials… While it is enticing to see all of the beautiful plants that are at your large home and garden centers early in the year; that may not be your best choice for healthy plants with longevity. The home and garden centers marketing departments realize that you have been cooped up all winter, in need of flora, the feel of dirt, and your hands are itching to plant something. Just like Christmas shopping is pushed earlier in the season each year so is the marketing of the garden center. Remember… If you plant too soon, they have a repeat customer.